Choose the perfect package for you: from free advertising to full tenancy creation, rent handling and deposit processing. All OpenRent prices include VAT.

Your first advert is free, no payment details necessary.
All OpenRent Properties are available with no admin fees!
OpenRent was created to remove the need for expensive, unnecessary admin fees for both tenants and landlords. We have a belief that we can provide a high quality service online and for little to no cost.
Applying for a property, placing a holding deposit, setting up a tenancy, processing the deposit, drafting the contract - these services all have no cost to the tenant.
One thing you may be charged when renting a property via OpenRent, is for referencing. This is a maximum of £20 - and is at the landlords discretion. Some landlords don't require referencing, or will pay for it themselves directly.
The reason we charge for referencing is because it costs us money directly from the supplier (who obtains credit checks, employer references and previous landlord references). We have to pass this cost on. It also makes sure each tenant applying is serious about the property - as repeatedly applying for properties knowing you will fail references will quickly become costly.
Learn more about the OpenRent process for tenants
OpenRent can also help you save money on Broadband, Phone, and TV!
Not only can we create a secure and admin free tenancy using using Rent Now - We'll also help you save money with your utilities!
We've teamed up with Ofcom approved broadband, phone and TV comparison sites to make sure you get the best deal when you start your new tenancy.
---
---

Rent Guarantee Insurance
RGI covers you for any unpaid rent or legal expenses you might incur with this tenancy for just £89 a year. You also get access to a free legal helpline for the duration of your policy to help with any issues as they arise.

RGI is only available after successful OpenRent Referencing. Once your references are complete, you'll be offered RGI if the tenants have passed their references.



Building & Contents Insurance
Buildings insurance covers your property and its contents in case of theft or attempted theft, fire, explosion, lightning or earthquake, water leakage, storm or flood damage.

It will also cover loss of rent if the property becomes unfit to live in, as well as providing public liabilities cover.


---
Rent Now Tenancy Creation - Only £49
---
Add Your Property Now
You can edit any part of your ad (including to add photos), or remove your ad, at any time.
---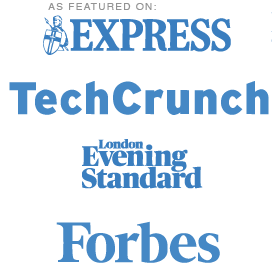 The best coverage for your properties, and we pride ourselves on our service levels.
---