Rent Now is our professional grade tenancy creation service - it encompasses referencing, contract signing, money handling and deposit registration and brings it all online, into a streamlined and transparent process.
How much does Rent Now cost?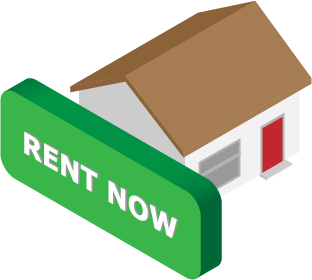 To start the Rent Now process the landlord needs to create an OpenRent listing (Pssst! you can add a listing here), the tenants then press the green Rent Now button from the listing page on the OpenRent site.
They will be asked to pay a £200 holding deposit by debit or credit card to confirm their application for the property. The landlord will be notified via SMS and email as soon as the holding deposit is paid, and can then immediately choose whether to accept the application, and if so whether referencing is required.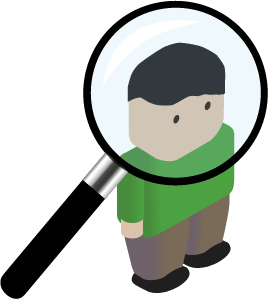 OpenRent's market leading referencing combines a thorough credit check with references from employers and previous landlords to give a clear indication of the suitability of tenants.
The landlord decides who they want to accept - we keep everyone updated throughout the process and are happy to advise based on our experience of thousands of tenancy applications. On average, comprehensive referencing takes 3-5 days.
Referencing is free to landlords within Rent Now - we charge tenants £20 per applicant to ensure they are serious about going ahead.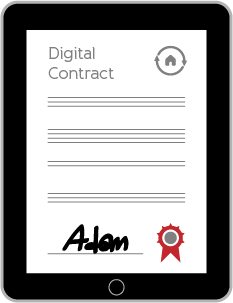 As part of the Rent Now process, OpenRent will draft your contract and have all parties securely sign the tenancy agreement online (learn more and see sample). There is no additional cost for this service and it is included in Rent Now.
If the landlord is happy to accept the tenants following referencing, they simply let us know via the website and we then proceed to contract signing. Once the landlord has checked and confirmed a few details, the tenants will be asked to sign the AST online, and each person will be notified via email when it's their turn to sign.
The landlord will be asked to sign the AST once all tenants and any guarantors have signed.
FAQs
The main terms in the AST are set by the details the landlord provided when they created the listing - price, deposit, contract length, etc, and the landlord also gets a chance to check and confirm these before a contract is issued. The move-in date is agreed once a tenant clicks "Rent Now".
We advise against adding custom clauses, or using the custom clause section to overrule any clauses in our standard contract - however, we realise sometimes landlords want this flexibility, and therefore we have enabled the adding of custom clauses. Note that OpenRent will not look over clauses added, or ensure they are legally sound, so use at your own risk! Our general policy is to provide an AST that is broad reaching and which reflects industry best practice in terms of protecting the interests of both parties. As such, we don't feel custom clauses should be required.
If you did want to add custom clauses, heeding the warning above, the landlord can do so at any point during the contract signing phase of Rent Now - this function is available under the "Advanced Contract Settings".
Digital signatures are becoming commonplace with online and remote transactions in the UK. They not only make the process faster and easier, but they are legally binding and admissible in court - this was established by the Electronic Communications Act 2000 and subsequent EU Directives. See this guidance from GOV.UK for more detail.
Having said that - our contract is available for download as well, so you can ask your tenants/landlord to sign it personally (as well as online) if you prefer.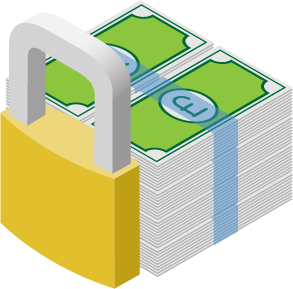 As part of the Rent Now process, OpenRent will collect the deposit and first month's rent from the tenants and securely register the deposit on the landlord's behalf. This makes sure the tenancy is legally sound and fully compliant with legal requirements for deposits. With OpenRent helping to create thousands of tenancies a month, everyone can rest assured they are in safe hands.
Tenants benefit from the convenience of being able to pay securely by debit card or bank transfer 24/7, and the peace of mind of knowing their money will be protected instantly by the largest letting agent in the UK.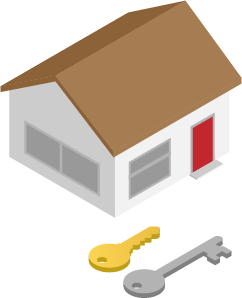 Once the tenants have paid the full balance of the first month's rent and deposit, the landlord will be notified automatically by email. They are then free to hand over the keys!
The deposit is transferred to the landlord's control within the DPS scheme within a few working days, and once the tenants have moved in we release the rent to the landlord 7-14 days later. We pass the landlord's account details to the tenants to allow them to make monthly rental payments direct to the landlord going forward.
FAQs
The 7-14 day waiting period is one of our lines of defence against rogue landlords. As we don't always visit the property ourselves, we have to be reasonably sure the property is available, under ownership of the OpenRent landlord, and has been moved into before transferring the tenant's money. This is a requirement to ensure tenants using Rent Now are protected. In an ideal world, where everyone was honest, we could obviously remove this from our system. As a company, we gain nothing by holding onto this money, it is simply an administrative cost and burden.
We can't be more precise on when the rent money will be received by a landlord due to bank functioning times, and the practicality of sending the money, but the landlord will be notified as soon as it leaves our account.
It's in everyone's interest to obtain an inventory report on move in - this can either be a professional inspection ordered via OpenRent or by doing it yourself. The report should be signed and agreed by landlord and tenant on the move-in date to ensure the exact state of the property is agreed. This helps avoid potential disagreements further down the line, and particularly at the end of the tenancy when the deposit is due to be returned.
Landlords can purchase an OpenRent inventory, or download a free templace from our dedicated inventory and check-in page.
---
Add Your Property Now
You can edit any part of your ad (including to add photos), or remove your ad, at any time.
---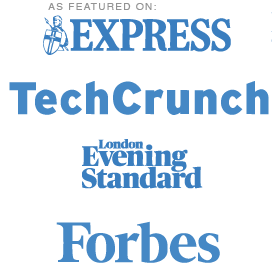 The best way to rent property, hands down.
So far I've been really impressed by Open Rent. We have a family business with about 8 flats which we rent out. The Estate Agents my mother uses are useless and have not put our currently available flat on Right Move despite having had the details for over a week and the photos for two days. I work in Social Media PR and wanted to prove to my mother that nowadays you do not need to be at the mercy of these people. Through OpenRent I have managed to achieve more in 24hrs than these professional agents have achieved in more than a week - getting our flat up on 5 major websites & a Facebook 'Share' (plus a very kind RT on Twitter from yourselves, thank you). Thank you so much for helping me to prove my point. As I continue to become more involved in the family business I hope that I will be using you guys a lot more!
Read all OpenRent testimonials and reviews