Welcome NRLA Members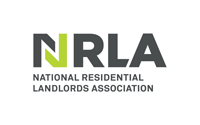 We are offering a special discount to NRLA members. Get 40% off our professional grade tenant find and tenancy creation package.
Apply NRLA Discount*
* New customers only
---
Google Rated:

4.9 out of 5 Stars - Based on 1581 reviews

6 Days
Average to Let
452,080
Properties Let On OpenRent

2,452,078
Registered OpenRent Users
Choose the perfect package for you
Advertise on:
---

Get Started
Ultimate Advertising
£

29

Inc. VAT
Advertise on:
---


Partner Portals
Get Started
Advertising
Rent Now
£

29

Inc. VAT £

49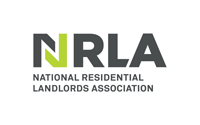 NRLA 40% discount
Contract, deposit protection, rent collection and more!
Advertise on:
---


Partner Portals
Apply NRLA Discount*
* New customers only
Looking for Other Landlord Services?
OpenRent does a lot more than property ads and listings. We offer a full tenancy creation service called Rent Now, and everything else you need to rent your house, including: gas & electricity safety certification, inventories, photography, insurance and much more!
See All OpenRent Products
We Advertise on Rightmove, Zoopla, PrimeLocation and Many More!
We're constantly tracking the best websites on which to list your property to rent, giving you the most exposure to the best quality tenants. We advertise whole houses, flats and individual rooms to lease within HMOs, so OpenRent is right for all kinds of landlord.

Why Advertise with OpenRent?
---
OpenRent is the cheapest and best way to advertise your rental property on the UK's major property websites. You'll save over £1,324 per property and find a tenant in 6 days on average.
What our landlords are saying:

"So Easy"

Open Rent has made finding tenants without an estate agent so easy and will take you through each step of the way. If you need help they are available by phone or email for extra peace of mind. Would recommend to any landlord able to conduct their own viewings, I like to meet prospective tenants so it suits me.
- Mrs Anne Downs

"Excellent service"

I have used OpenRent for two tenancies. A few questions have cropped up during this time, which they have always answered promptly and courteously.
- Ms Collett

"Great advertising portal"

OpenRent are truly a great advertising portal for landlords looking for tenants. The site is easy to use, works well, the adverts are quickly added to all the main rental sites such as Rightmove and it is also very competitively priced.
- Simon Houghton
4.9 out of 5 Stars - Based on 1581 reviews
Not Ready Yet?
We'll send you a reminder when it's near the time to advertise. Just let us know when!
Interested in Our Full Tenancy Creation Service?
---
Rent Now is the best way to turn great tenants into a great tenancy. For just £49, we will put everything in place, including collecting the holding deposit, registering the security deposit, drafting the contract and collecting signatures. We can also provide tenant referencing for £20 per tenant.
You'll be left with a secure, legal tenancy in a matter of days. What's more, when you buy Rent Now up front, you get our Ultimate Advertising package for free!
Holding Deposit
Collection
Tenant
Referencing
Drafting and
Signing
Rent and
Registration
Key
Exchange
Frequently Asked Questions
---
Got more questions about how advertising on OpenRent works? Have a look at our most-asked questions on the topic. Find even more knowledge on our FAQ page!
David C

"Happy to recommend OpenRent - smart, responsive, seamless service. I was able to be a lot more flexible when negotiating the rent because of using OpenRent and instead of paying lots to an agent I was able to pay for a cooker and extra plumbing / electrical work when I was right at the very end of my renovation budget."

View more testimonials